Concept
Future Needs – Today's Business
Future Forces Exhibition is a highly recognised international event in defence & security field organised biennially in Prague and officially supported by the Czech President, Government, Ministry of Defence, General Staff of Czech Armed Forces, Ministry of the Interior and security forces, Ministry of Foreign Affairs, civil and military parts of the NATO HQ, European Defence Agency (EDA) and many other relevant national as well as international institutions, organisations and agencies.
Buyers, users, military expert groups' members, scientists, manufacturers, businesspeople and other stakeholders meet to share and learn the latest approaches, develop and deepen international relationships, and gain new business opportunities.
Part of the FUTURE FORCES FORUM
The exhibition is part of the international platform for trends and technologies in defence and security – FUTURE FORCES FORUM (FFF). The FFF consists of a compilation of events and activities at high political, military and expert level. All events address the latest trends and needs in defence and security area and helps to achieve the much sought-after interoperability in worldwide joint peace operations. Another important aim is to facilitate active engagement with partner countries, international organizations, law enforcement and other security forces, private sector, academia as well as other relevant stakeholders across the globe.
The main program consisting of the exhibition, expert panels and other networking events will take place from Wednesday 16 to Friday 18 October 2024 at PVA EXPO PRAGUE, Czech Republic.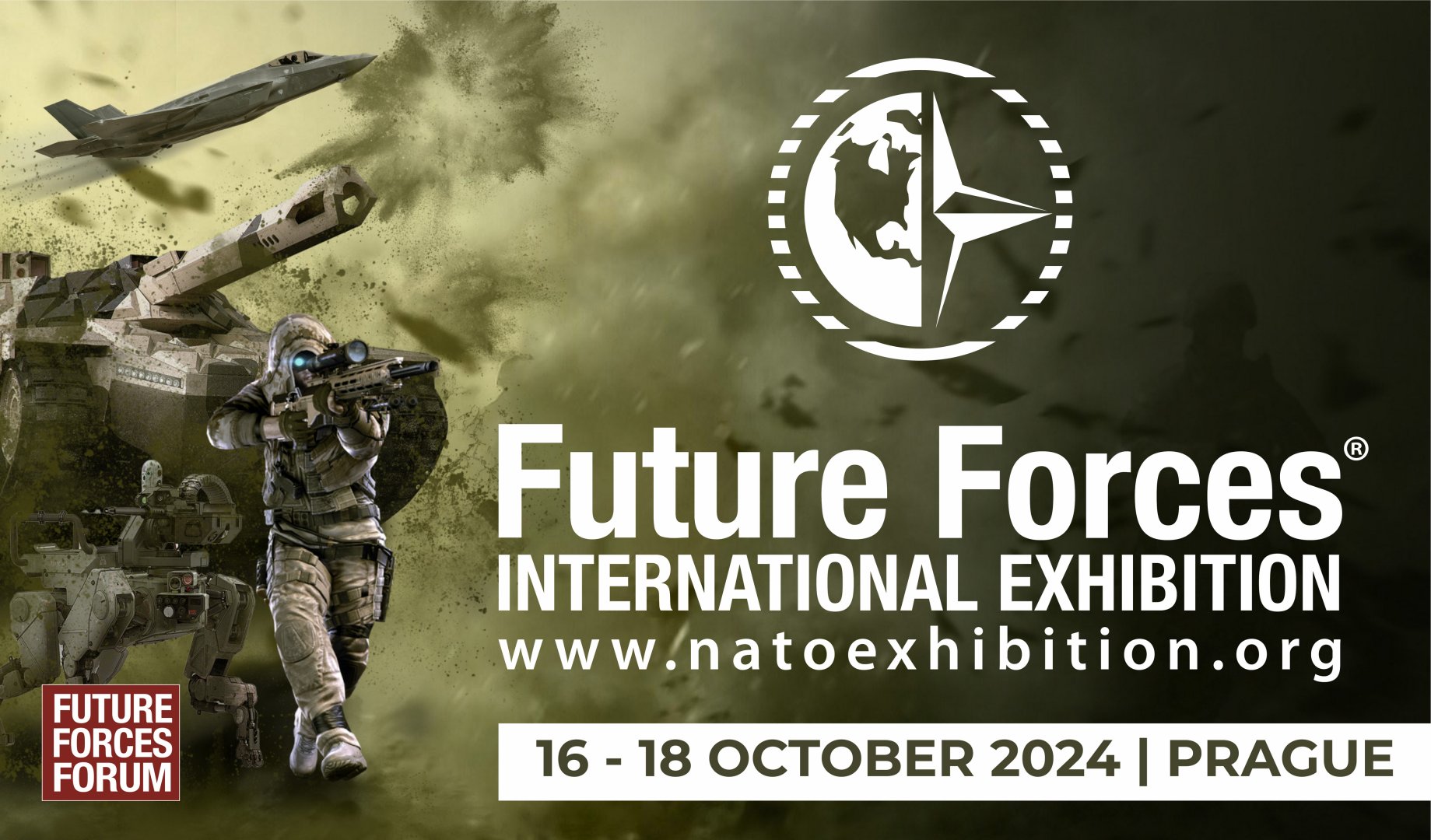 In conjunction with the FUTURE FORCES FORUM, the NATO Army Armaments Group (NAAG) working groups should have their annual sessions in Prague. These groups cover about 300+ NATO and partner countries experts in the areas corresponding with the FFF events.
Exhibitors and visitors will thus still be able to become part of what has always made this Exhibition so unique - the atmosphere of trade, information exchange and the forging of relationships. From congresses, conferences, workshops, seminars, panel discussions and live demonstrations on the today's needs in defence and security, to one-to-one talks with civil and military experts at international levels on the demands of tomorrow, the Exhibition is geared around people being able to meet with each other and develop business.